Marxist Thugs in Wisconsin toppled two statues outside the state Capitol, including a display honoring an abolitionist who died in the Civil War trying to end slavery. Protests deteriorated into riots in Madison, Wisconsin, on Tuesday night as a mob of protesters began smashing the windows of the Wisconsin statehouse and attacked a state senator. They also toppled two statues, including a statue of Col. Hans Christian Heg, who was stridently anti-slavery and died fighting in the Civil War.
Musilm Brotherhood Support of Black Lives Matter And Calls For Islamic Revolution In America – Video Proof
More articles on this site exposing the Muslim Brotherhood backed group aka Black Lives Matter click on this link https://freedomfighterradio.com/?s=black+lives+matter
"Statue of Hans Christian Heg, an anti-slavery activist and American Civil War soldier, was beheaded in Madison, Wis. and thrown in the lake," journalist Andy Ngo tweeted, along with video of the incident where people can be seen beheading Heg's statue and tossing it in a nearby lake. "The Forward statue was also toppled.
Musilm Brotherhood Support of Black Lives Matter And Calls For Islamic Revolution In America – Video Proof at https://freedomfighterradio.com/2020/06/12/musilm-brotherhood-support-of-black-lives-matter-and-calls-for-islamic-revolution-in-america/
The other toppled statue was known as the Forward Statue and served as "an allegory of devotion and progress," according to the Wisconsin Historical Society.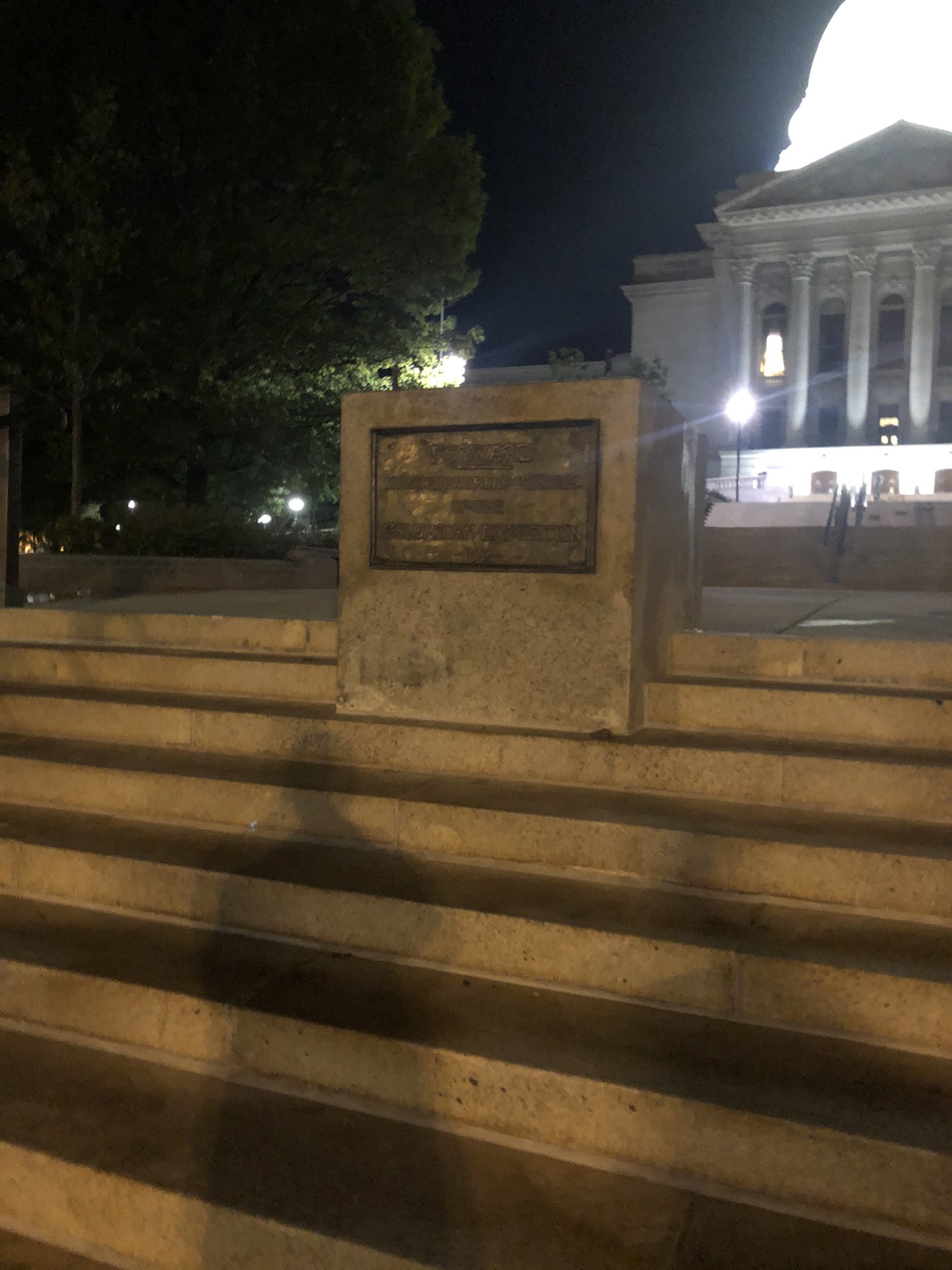 The vandalism, which was sparked by the arrest of a protester earlier in the day, earned condemnation from Republican state assembly leader Robin Vos, who called the actions "despicable."
"This is absolutely despicable," he tweeted. "I am saddened at the cowardice of Madison officials to deal with these thugs. @GovEvers are you going to finally do something about these protesters committing crimes on state property?"
Looting, and violent riots have been occurring for weeks across the country following to the death of George Floyd on May 25. Many of those demonstrations have involved defacing and removing of statues of Confederate figures, but have increasingly included other historical figures such as Ulysses S. Grant, George Washington, Abraham Lincoln, Winston Churchill, and Teddy Roosevelt.
Support the work of and help Freedom Fighter Radio expand CLICK ON JAR BELOW TO MAKE A DONATION
EMAIL US CLICK HERE
Please follow and subscribe to this site